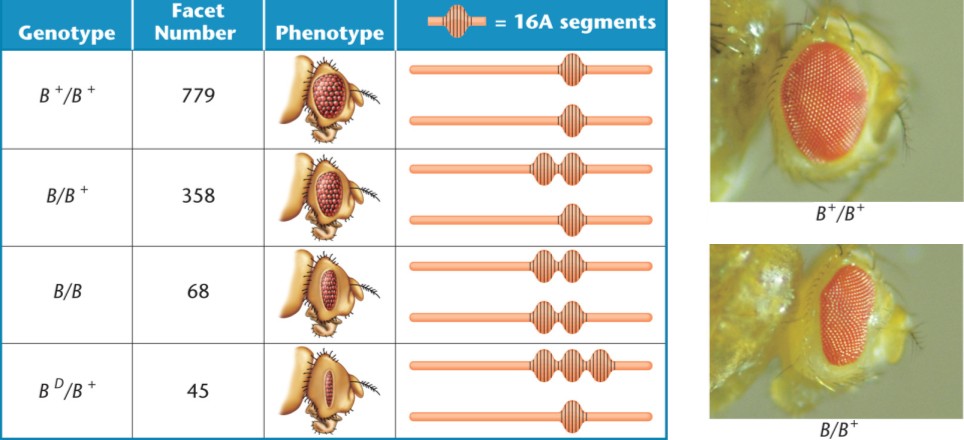 Bar-eye (B) is a dominant X-linked mutation with reduced number of facets in the eye (wild type B+ has about 800 facets).
Homozygous females show semidominance: a more pronounced phenotype (68 facets) than heterozygotes (358 facets).
BD (double-Bar) females show even fewer facets (45), due to triplication of region 16A of the X

chromosome.