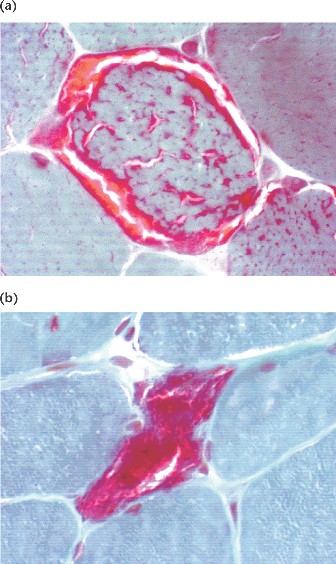 Myoclonic Epilepsy and Ragged Red Fiber disease (MERRF) is a mitochondrial mutation with maternal inheritance, and exhibits ataxia (lack of muscular coordination).

(a): The muscle fiber exhibits heteroplasmy, with mild proliferation of mutant mitochondria, showing "ragged-red" fibers when stained with dye.

(b) Marked proliferation where most mitochondria have the mutant gene.