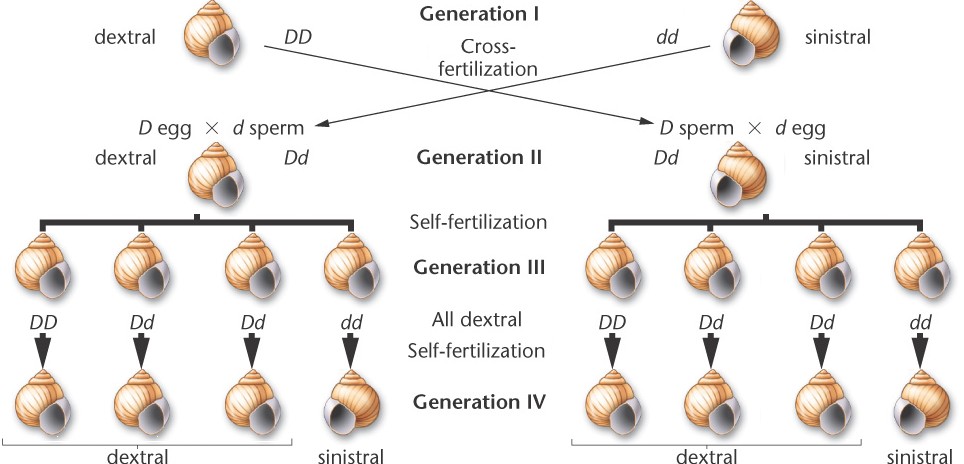 Shell coiling in the hermaphroditic

snail

Limnaea peregra may be right-handed (dextral) or left-handed (sinistral).
The coiling depends on the genotype of egg donor parent, regardless of the phenotype of that parent.
If that parent is DD or Dd, the offspring will be dextral.

The dominant allele (D) produces a gene product that influences spindle orientation in the first cleavage division of the zygote, which in turn affects subsequent cell divisions to produce permanent coiling in that direction.