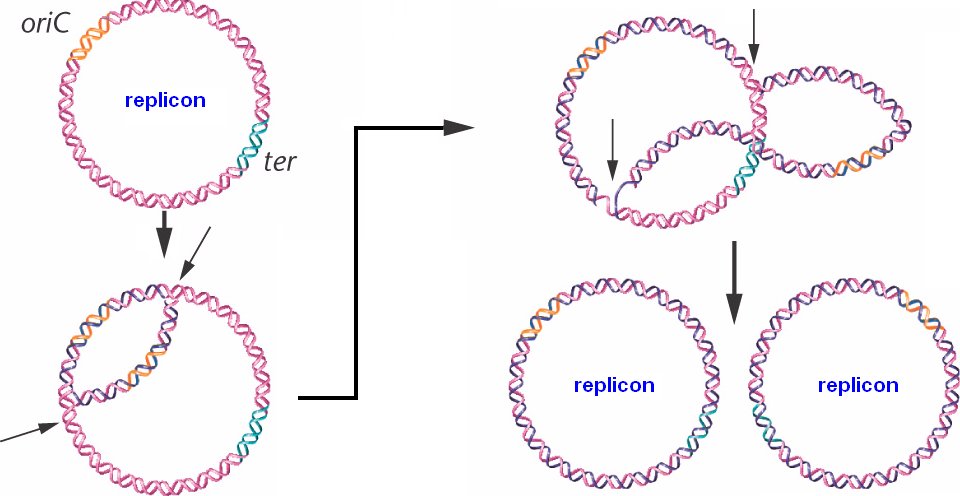 Bidirectional replication of the E. coli

chromosome

starts at a fixed origin of replication (

oriC

).

As the DNA unwinds, two replication forks (arrows) move away from the origin, forming a replication bubble.

The forks merge as DNA replication is completed at a termination region (ter), reproducing one replicon.