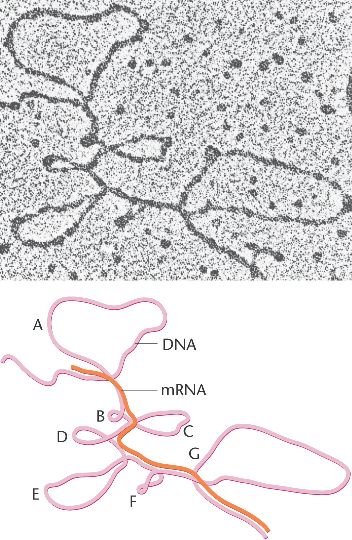 Electron micrograph of a hybrid molecule (heteroduplex) formed by hybridization between the template DNA strand of a gene and its mature mRNA transcript in the chicken ovalbumin

gene.

Seven DNA introns, A–G, produce unpaired loops.




The heteroduplex loops are formed because they contain introns which cannot pair with the mRNA.