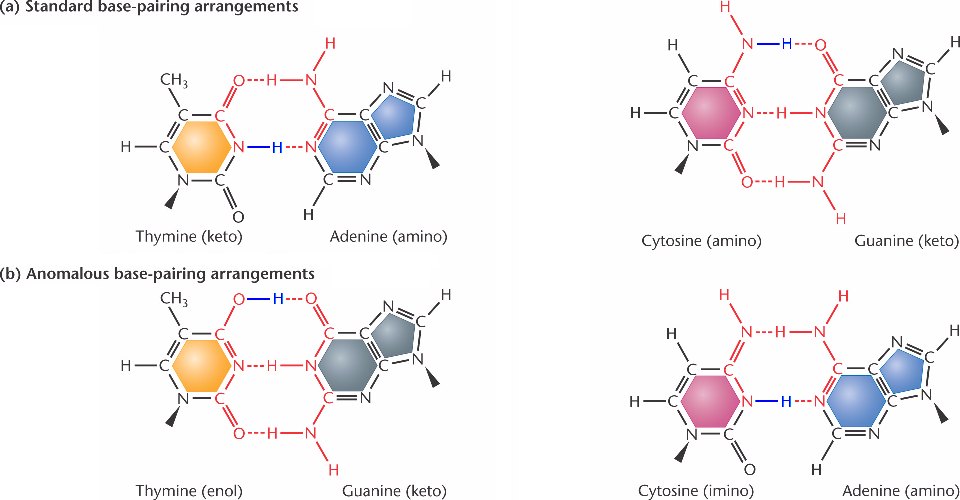 Nucleotides can exist in tautomeric forms (structural isomers) by a position change of a proton (tautomeric shift).
The less common, transient tautomers can form hydrogen bonds with

noncomplementary

bases.
The anomalous pairing is always between a pyrimidine and a purine, as shown in the T - G and C - A pairs.